I've been wanting to buy a house for about a year. I only actually looked at 2, then bought the 2nd one after I looked at it once.
I Love It, absolutely love it.
It's a 3 bedroom, 2 bathroom in Hazel Green.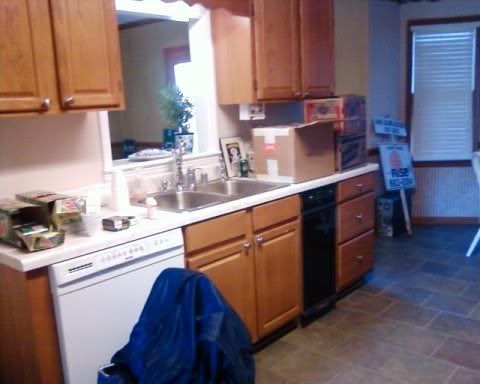 The kitchen has cabinets they go far and wide. It has new slate tile and this snappy window that goes into the dining room. I've never had a dishwasher before, it's cool... I guess.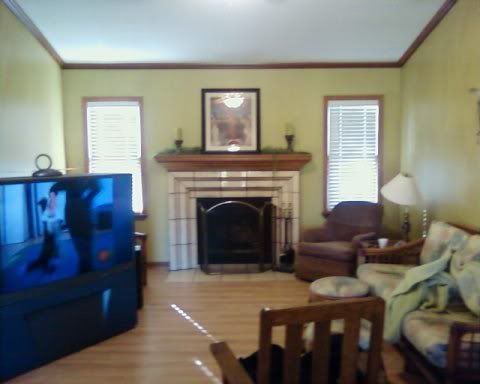 This is the living room end of the big room (or great room as they say).
I think the garage is my favorite part.